Matchweek 11 of the Premier League proved to be a thriller. Title challengers Liverpool and Manchester City left it late, VAR was at the centre of all bad things at Goodison Park, whilst managers at top clubs felt the heat. Here are our Winners and Losers. Bet on football here.
WINNERS
Title hopefuls
For much of Saturday afternoon it looked as though Liverpool and Manchester City would drop points. The Reds were trailing 1-0 away to Aston Villa after Trézéguet put the home side in the lead after just 21 minutes. Meanwhile, Pep Guardiola's side were 1-0 down to Southampton, all the way until the 70th minute.
Sergio Aguero equalised for City, before Kyle Walker grabbed a late winner in the 86th minute. At this stage, Liverpool were still losing to Villa, and it looked certain the Citizens would close the gap at the top of the table. However, two late goals, one from Andrew Robertson and the winner from Sadio Mané, kept Liverpool six points clear at the summit of the Premier League table. The two meet next weekend for what will be an enthralling encounter.
Sheffield United
The Blades started the Premier League campaign as the bookies favourite to be relegated. After they won 3-0 at home to Burnley on the weekend, they are now priced at 6.75 on our website, with six teams considered more likely to drop. It is an incredible testament to Chris Wilder and his side. Two goals from John Lundstram and another from John Fleck ensured United were 3-0 up at the break against a Burnley side who simply couldn't cope. The Blades are now sixth in the table.
Newcastle United
It's not been easy for Steve Bruce since taking over from Rafa Benitez at St James' Park. However, after a convincing 3-2 win away to West Ham, things are looking up for the Geordie manager. The win put the Magpies four points ahead of the drop zone, with everyone else around them dropping points. The only other team to start the weekend in the bottom half and win, was Brighton.
Southampton's pride
A 2-1 loss away to Manchester City is not a bad result for 99% of the Premier League. Whilst the Saints will be disappointed to not get anything from their excellent display, they can be proud they gave their fans something to cheer, having lost 9-0 in their last league game.
LOSERS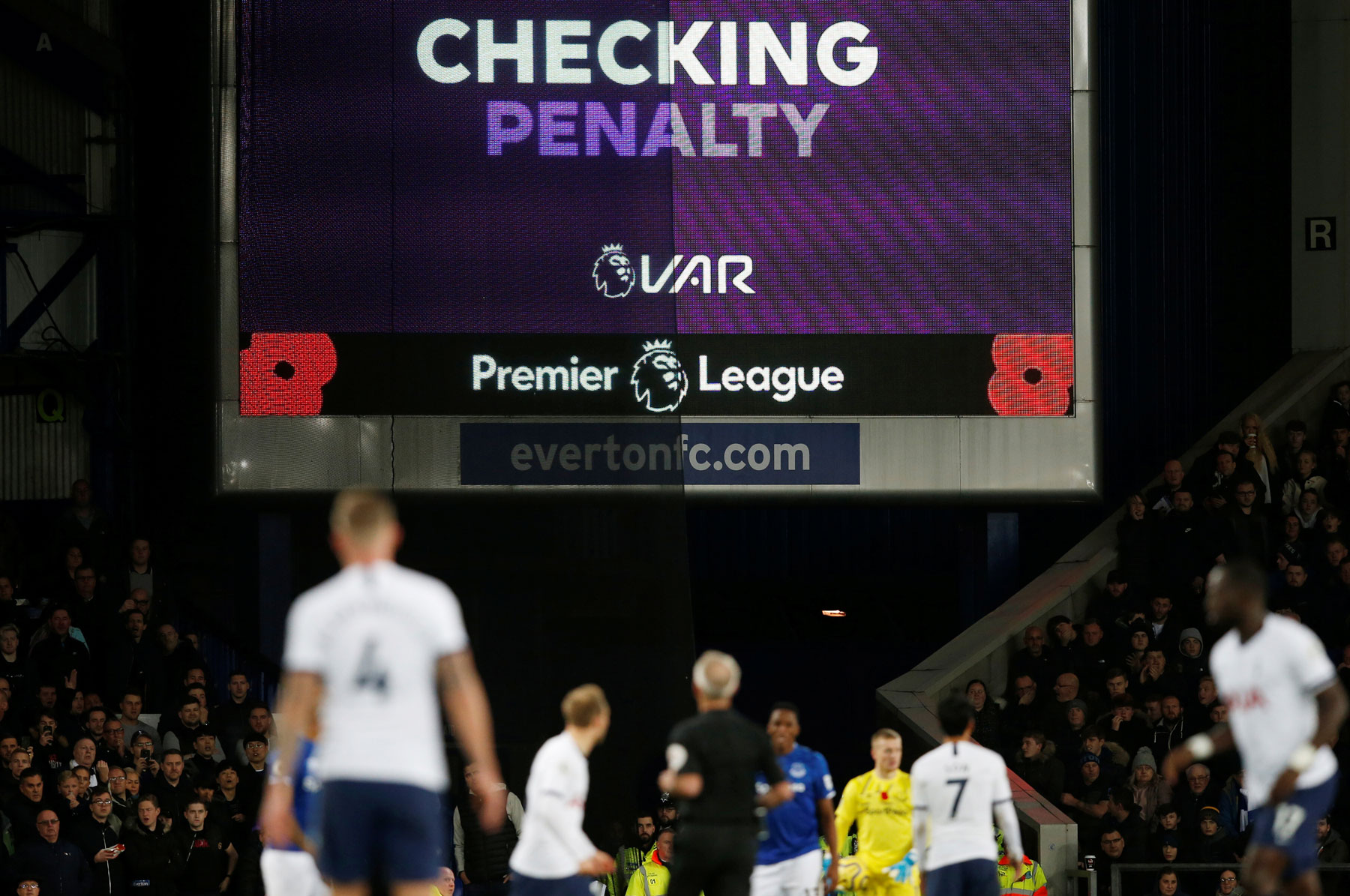 VAR
It feels like every week VAR is the hot topic on football shows across the world. The Video Assistant Referee had a total shocker at Goodison Park for Everton's 1-1 draw with Tottenham on Sunday. Spurs weren't rewarded a penalty in shambolic fashion. Anthony Taylor, on VAR duty, said no penalty, before going back for another check. He then stuck to his guns and no penalty was awarded. Other instances occurred that had dubious results. Quite clearly, VAR is not working. The crowd are not informed of what is happening, outcomes are far too inconsistent and referees are not using the on-pitch TVs to check themselves. Very Awful Refereeing more like!
Everyone at Goodison Park
Alongside the bedlam of VAR, no one at Goodison Park had a good day. Marco Silva described Sunday as a "difficult day" after Andre Gomes went off with a sickening injury that visibly affected a number of the players. On top of that, the football on display was turgid at times. Both Silva and his counterpart Mauricio Pochettino were under pressure before the start of the weekend and this result wouldn't have suited either of them.
Managers at top clubs
Pochettino wasn't the only manager to have a tough weekend. Manchester United's Ole Gunnar Solskjær oversaw a 1-0 loss away to a Bournemouth side who were winless in five on Saturday, whilst Unai Emery's Arsenal team threw away a lead once again to draw 1-1 with Wolves. With Bayern Munich sacking their manager this weekend, the managerial merry go round could be about to kick start.